Dredging is a routine necessity in most bodies of water that are susceptible to sediment build-up. A dredging machine, or in this case, the Dino6, is used to loosen up and remove sediment, trash, debris, & muck by way of submersible pumps where it is then safely removed & disposed of off-site.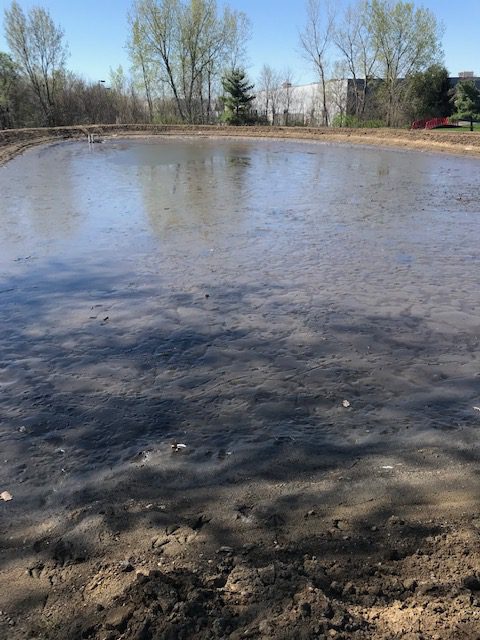 ---
Additional Services We Offer:
Algae Control
Emergent Shoreline Control
Goose Repellent
Aquatic Vegetation Control
Problem-Solving Solutions
---
Who Do We Service?
Home-Owner Associations
Private Ponds or Lakes
Commercial Developments
Municipalities
---
Regulations We Follow:
Midwest Dredging & Pond Care abides by all local, state, and federal regulations in regards to dredging and the proper disposal of sediment, debris, muck, & trash materials.