If you ever take a paddleboard, canoe, kayak, or a larger boat out on a lake or pond you have to be mindful of sediment, muck, & trash build-up below the lake's surface. The more sediment & muck accumulation a lake or pond has the greater the impact it will have on the quality of the body of water for all recreational activities. Dredging should be done to a lake or pond when the sediments are beginning to affect the water quality and the aquatic-life living there as well as recreational activities. Midwest Dredging provides a cost-effective way to dredge sediment & muck without harming the environment in the process.
---
Why Should I Dredge My Pond?
Are you on the fence about turning your odorous, green pond into a healthy, vibrant area?
Dredging is essential in keeping varying bodies of water clean for both human & aquatic-life. Sediment & muck accumulation will occur naturally over time, and if unattended can adversely affect recreational activities such as kayaking, fishing, or swimming.
---
What Exactly Is Dredging?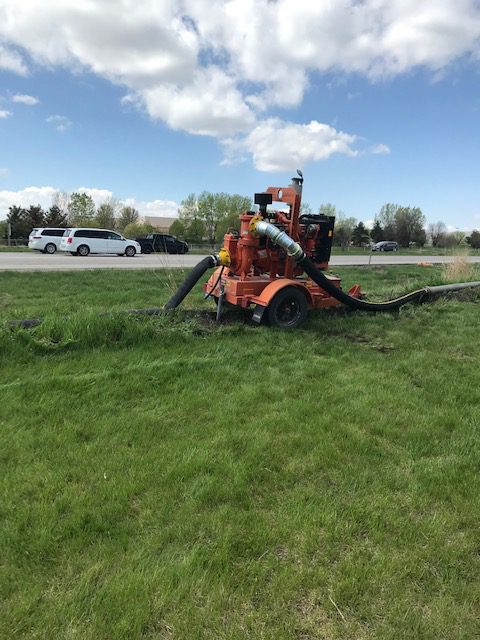 As sand and silt wash downstream, sedimentation gradually fill ponds and lakes. This material must be periodically removed by dredging.
Dredging is the removal of sediments and debris from the bottom of lakes, rivers, harbors, and other water bodies. It is a routine necessity in waterways around the world because sedimentation—the natural process of sand and silt washing downstream—gradually fills ponds, lakes, and waterways.
Dredging often is focused on maintaining or increasing the depth of any body of water. Dredging is also performed to reduce the exposure of fish, wildlife, and people to contaminants and to prevent the spread of contaminants to other areas of the water body. This environmental dredging is often necessary because sediments in and around cities and industrial areas are frequently contaminated with a variety of pollutants. These pollutants are introduced to waterways from point of sources such as sewer overflows, municipal and industrial discharges, and spills or nature; or maybe introduced from nonpoint sources such as surface runoff and atmospheric deposition.
---
What Does Dredging Help?
Dredging helps remediate eutrophication which is an excess of nutrients in the water due to runoff. This can cause dense plants like weeds & algae to over-populate the area, smothering other plant & animal-life, leading to oxygen deprivation.